The Heat is On: Update on Week 1 of Operation Push!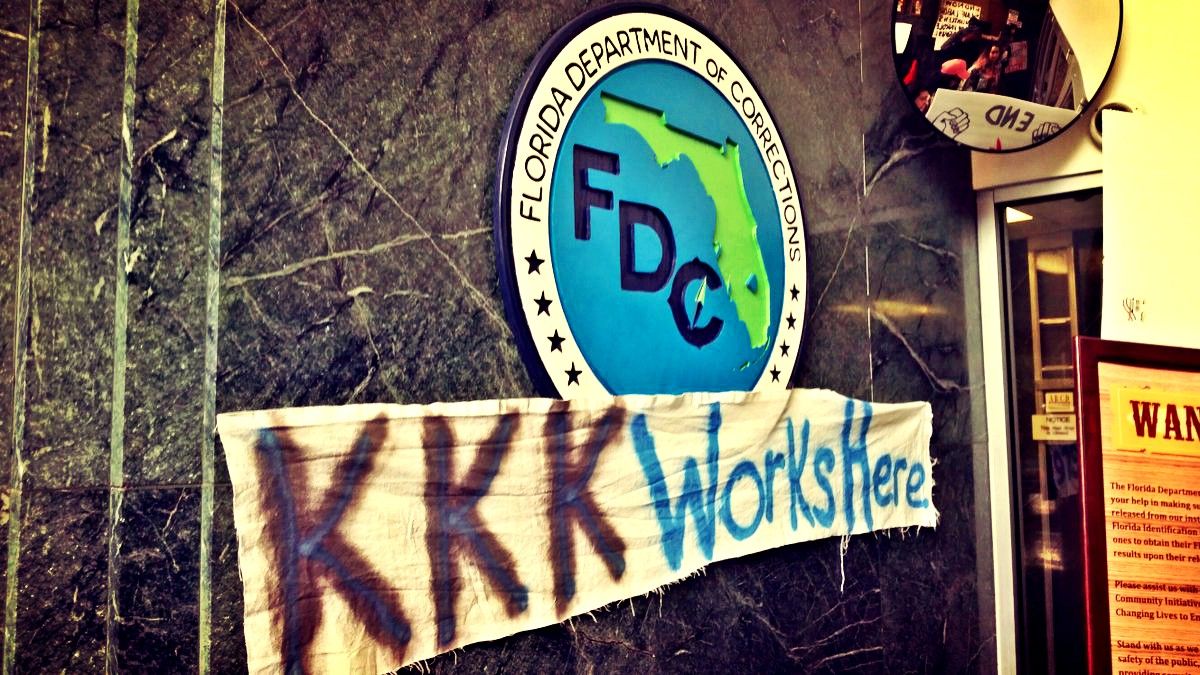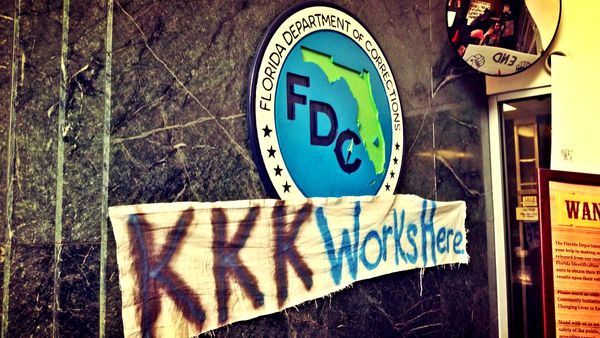 One week ago prison rebels across Florida launched Operation PUSH. Their demands were simple: end prison slavery and price gouging, restore access to parole, and put an end to the brutal conditions they are subjected to daily.
Information has been slow to trickle out due to intense repression and communication blackouts, but we know there has been strike participation at 15+ prisons, and we know that support on the outside is growing, with 150+ organizations endorsing the action and major solidarity actions in Florida occurring at various locations, including a 5-hour long occupation of the DOC office in Tallahassee.
The repression is already starting to come down: people being thrown into solitary confinement; being threatened with violence; being bribed to end their action and inform on other strike organizers; being transferred to new facilities to disburse strike activity throughout the system and isolate people.
One disturbing feature of this repression is DOC's focus on identifying specific groups coordinating support on the outside such as the Campaign to Fight Toxic Prisons and IWOC and disrupting prisoners' communication with these groups.
Prison organizers who correspond with these groups are being targeted for having their "security threat level" increased--a practice that translates into greater isolation and harsher conditions of confinement. One prisoner was told point blank, "As long as you communicate with these people you're always going to be labelled a security threat and you're always going to be put under investigation."
Communication has been curtailed so severely that it's hard to know how much of an economic impact the strike has had so far; we do know that in some cases scab labor has been brought in to keep facilities running. This state of uncertainty is a strategy prison administrators use to sap organizing energy. As IWOC recently wrote, "a common theme among report backs is the attempt to sever communication in order to create the perception of inactivity and break the spirits of those participating in the strike."
But strikers won't be fooled so easily, and neither will we. We will keep showing up because those on the inside are putting it all on the line, and we are in absolute solidarity with their courageous acts of resistance.
NOW IS THE TIME TO STEP UP OUR SUPPORT!
Tell people about this! #operationpush #endprisonslavery
More info