On April 1 we tabled at the Asheville Anarchist Rad Fair, an outdoor gathering of local projects run by anarchists/anti-authoritarians that do a wide variety of excellent work in our community, from prisoner solidarity and support to grassroots organizing to community self defense, medical solidarity, and more!
The sun was shining (so hard in fact that we got our first sunburns of the year!) and people were in good spirits as they strolled by with kids and dogs in tow. Many of them stopped at our table to sign up as volunteers and chat about prison reform and abolition.
We got to have conversations we don't normally have with people we don't normally meet, while strengthening connections with the other rad projects in town--in other words, it was a huge success!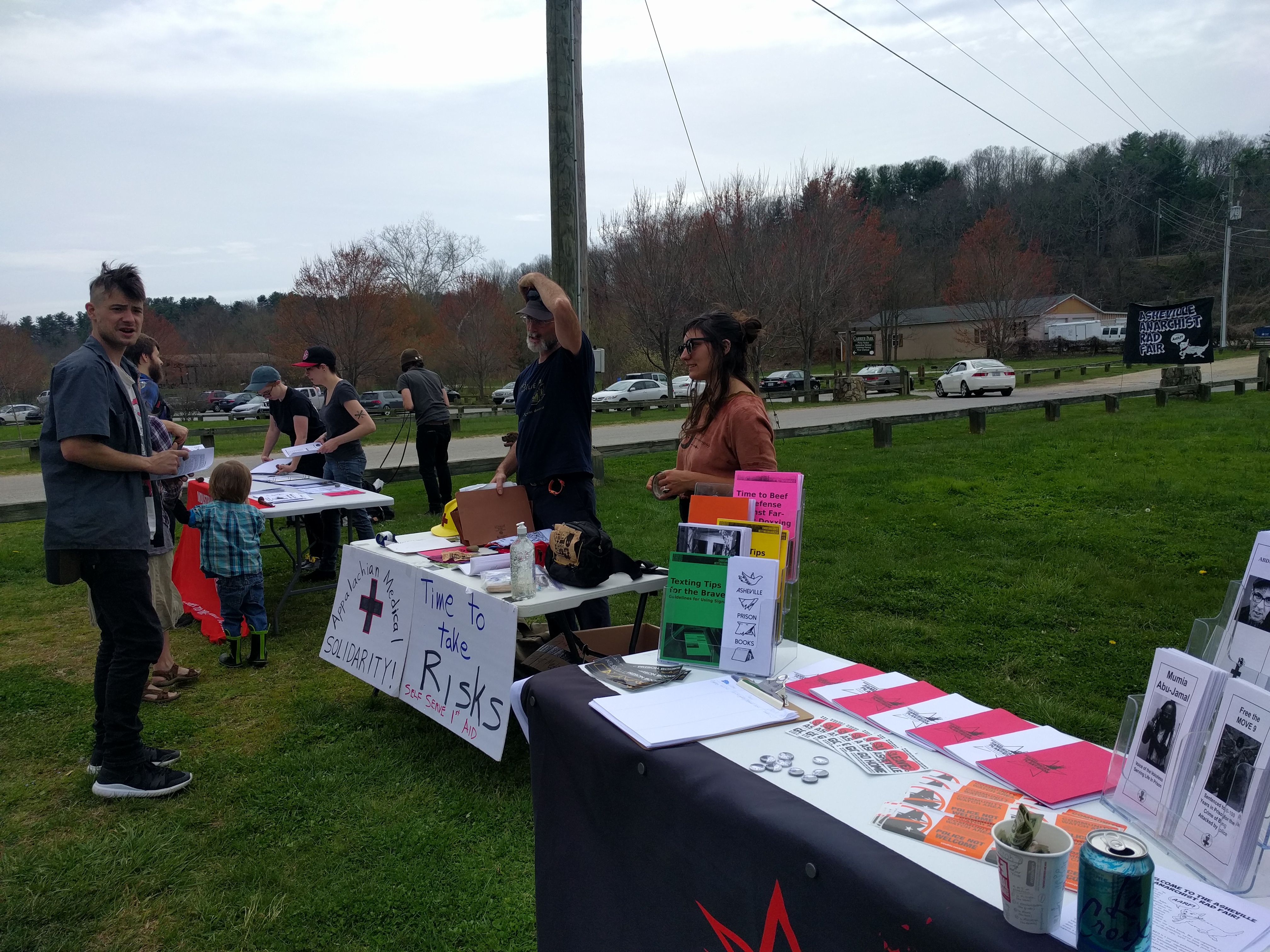 AARF! happens each first Sunday of the month over the warm spring and summer months. Missed the first one? No worries! Your next chance is May 6, so save the date!
Got a project and want to table at the next AARF!? Get in touch!