By Keith "Malik" Washington
Temperatures have been absolutely sky-rocketing in Texas. The heat index has been creeping closer to 110 degrees, and the brick and metal construction of the Eastham Ad-Seg Unit has turned these solitary confinement cells into torture chambers.
According to TDCJ policy, the prison is REQUIRED to provide ICE and COLD WATER on demand during these temperature spikes. So when challenged on deadly heat in its facilities, this is the #1 thing TDCJ claims to "continuously" provide to those housed in Ad-Seg. Please understand that this is SIMPLY A LIE.
The reckless disregard for human lives exhibited by Senior Warden Billy Lewis, Major Blake Norman, and Major James Kent, should be an embarrassment for the Texas Department of Criminal Justice. But in these early days of summer in 2018, this purposeful neglect is becoming the norm--again!
Begging for water
One of the reasons my visibility has grown as an imprisoned human rights activist and passionate advocate for prisoners and the oppressed everywhere, is that I tell the truth and I present facts. Please understand that I made multiple attempts to communicate with the lying oppressors who operate this facility, whose names I listed above.
Far from being provided with water and ice continuously, we have been forced to beg and plead for these life-saving necessities.
And time and time again, our pleas are ignored. For example, just last week my neighbor begged the Sergeant on duty for cold water, before passing out. We yelled and screamed for AN HOUR before anyone came to investigate the urgent medical situation. The temperature inside the cell was 98 degrees.
In Ad-Seg, cold water is made available twice on the 6am to 2pm shift. Rarely are chunks of ice present. What the food service department has been doing is placing a small block of ice in a large blue barrel of water and then falsely claiming they are providing prisoners with ice! The FACT is, we rarely see ice during these sweltering hot days.
No friendly s*!t at Eastham
There are three shifts at Eastham Unit: 6am to 2pm, 2pm to 10pm, and 10pm to 6am. The higher-ranking supervisors including Senior Warden Billy Lewis and Assistant Warden Kenneth Hutto are usually on site during the day and leave around 3pm daily.
The correctional officer who usually passes out cold water on the 6am to 2pm shift is a white female named McDonald. Ms. McDonald is very professional and hardworking; she is a former veterinary technician who cares about all God's creatures--even grungy convicts like me, who fight for the human rights of incarcerated people. Unfortunately, Ms. McDonald is the exception, not the rule.
On May 19, when the heat index was 99 degrees, at about 1am I was feeling sick and light-headed. I asked the guard working on our block for a little cool water. He brought me a small bottle half way full--but guess what? At that moment a Sergeant named Jason Allen stopped the officer from giving me the water!! His exact words were:
"What are you doing? We don't do no friendly shit like that!"
TDCJ responds to any charge of abuse or neglect by simply re-stating that staff is following departmental protocol to the letter. Well, if characterizing MANDATORY DEPARTMENTAL POLICY as "friendly shit" is TDCJ's idea of following its own rules, this systematic violation of human rights is sure to continue.
There is something else about this 6am to 2pm shift that bears noting: it is actually the cooler part of the day. The hottest part of the day is 2pm to 10pm, and this is where we enter the danger zone of heat stress, heat stroke, and sometimes DEATH. Yet, during this shift, lukewarm to cold water is only made available once!
Ignored and lied to for too long!
Can you imagine how horrible and frustrating, not to mention dangerous, this is?? I have been watching this situation unfold very closely, and have written countless articles over multiple years about the issue. I have written to elected officials and used the grievance procedure. The administration's response? Nothing but lies.
My support network, which includes members of various ABC collectives all across the United States, has also mobilized on numerous occasions to file grievances with the Office of the Ombudsman. These supporters have made calls and written emails; they have submitted formal public complaints on my behalf.
But to no one's surprise, the response to their inquiries and complaints was more denial. One Ombudsperson named Bryan Buck has become extremely skilled and proficient at misleading and outright lying to the public and our loved ones.
When we fight, we win!
The fact is, Bryan Collier has turned TDCJ into a massively corrupt, unethical agency, which has proven incapable of providing oversight or accountability for itself.
What we need now is a mass, public outcry for humanity! We need free-world citizens to demand that the media and Texas legislators be allowed into Eastham Unit to conduct interviews of prisoners trapped inside these sweltering cells!
Never in my life did I think I would be BEGGING for something as fundamental and life-saving as WATER and ICE. But those who really know me are well aware that Brother Malik ain't too proud to beg, if it will save lives!!
To be absolutely clear: TDCJ already knows this deadly heat is a problem. It recently lost a lawsuit brought by inmates at the Pack Unit over the issue, and was forced to install air conditioning there. But TDCJ is not applying this ruling to all prisoners; they are making us fight for our human rights one Unit at a time.
So it is absolutely necessary that all Texas prisoners who are able begin to file their Step 1's and Step 2's (grievances) and initiate §1983 Civil Rights Complaints demanding that Texas lower the temperatures inside these brick ovens!
Together, we can save lives
This is going to have to be a collective effort involving prisoners and their loved ones. What is currently happening at the Eastham Ad-Seg Unit is a violation of Federal, State and local laws. We are pleading with activists and the public at large to take certain steps in order to ensure prisoners at Eastham receive cold water and ice during extreme heat in Texas.
Please phone the Eastham Unit at (936) 636-7321 and demand that Ad-Seg prisoners be provided ice and cold water continuously especially in the afternoon and early evening hours. We must demand this!!
Contact members of the media and Texas legislature and request a thorough investigation be conducted at Eastham!
Contact TDCJ General Counsel Sharon Felfe Howell (512) 463-9899 sharon.howell@tdcj.texas.gov -- please file a complaint against these Administrators at Eastham Unit, immediately! Remove them now!!
Remember: when we fight, we win! So dare to struggle, and dare to WIN.
All power to the PEOPLE!
---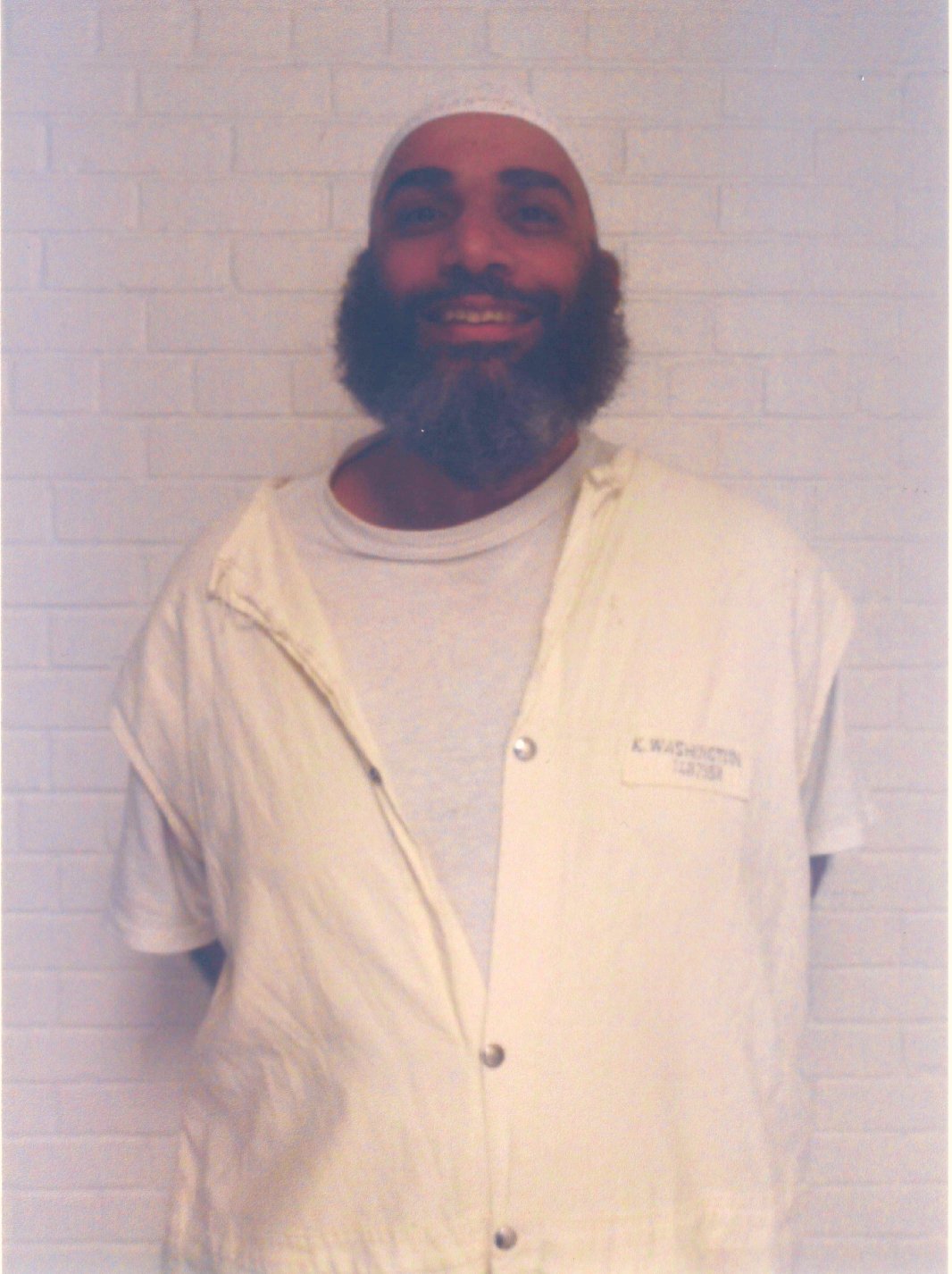 Keith 'Malik' Washington is a humyn rights activist currently incarcerated in Texas. He is a co-founder and chief spokespersyn for the End Prison Slavery in Texas Movement. Malik is a proud member of the Incarcerated Workers Organizing Committee (IWOC) and he is the Deputy Chairman of the New Afrikan Black Panther Party (Prison Chapter). Malik is part of the movement to abolish legalized slavery in Amerika and is active in the Fight Toxic Prisons campaign.